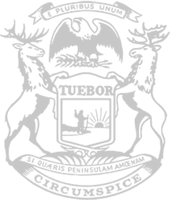 Rep. Tisdel: Bipartisan budget supports Michigan small businesses
RELEASE
|
September 22, 2021
Budget includes funding to implement small business tax savings plan
With bipartisan support, the Michigan House of Representatives today approved a budget state Rep. Mark Tisdel said will provide much-needed support for Michigan small businesses.
Tisdel especially noted the inclusion of funds necessary to implement a plan he introduced to allow small businesses to save more on their federal taxes.
"The bipartisan budget includes major wins for Michigan small businesses," said Tisdel, of Rochester Hills. "It offers the financial resources to implement my small business tax savings plan. Furthermore, an investment in the unemployment trust fund will stabilize our safety net and reduce the risk of higher taxes on job providers."
The budget, contained in Senate Bill 82, appropriates the $4.6 million necessary to implement Tisdel's House Bill 4288. This legislation would allow flow-through entities, such as S corporations and partnerships, to pay an entity-level tax equivalent to the income tax rate. Flow-through entities typically pay business income taxes at the individual owner level rather than the entity level, and the federal government caps the state and local tax (SALT) deduction for individuals at $10,000. Gov. Whitmer vetoed Tisdel's plan in July, citing implementation costs when announcing the rejection. Tisdel said the inclusion of these funds in the budget should open the door for approval of his legislation.
"The governor unwisely vetoed my plan to help Michigan small businesses maximize their federal tax savings," Tisdel said. "The proposal would not reduce taxes paid to the state, and the implementation costs are minimal compared to the tens of millions of dollars small businesses will save every year on their federal taxes. With implementation funding now included in the bipartisan budget, the Legislature can again move forward with my plan."
The Michigan Chamber of Commerce has estimated that flow-through entities in Michigan would save nearly $200 million annually under Tisdel's plan.
HB 4288 previously received overwhelming bipartisan support in the Legislature, with votes of 88-18 in the House and 29-6 in the Senate. With funding now allocated for implementation, the governor has indicated that she would approve the plan.
Also included in SB 82 is a $150 million deposit into the Unemployment Insurance Trust Fund (UITF), which is funded primarily by unemployment insurance taxes on Michigan businesses. In March, the governor vetoed a $150 million deposit into the UITF, and similarly rejected an earlier deposit of $220 million into the fund last December.
SB 82 was approved by the Senate and House of Representatives with bipartisan support, and now proceeds to the governor for her consideration.
The Legislature and governor already approved a record-high school aid budget earlier this year to provide resources for Michigan students.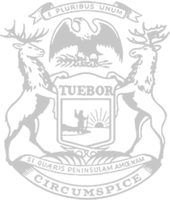 © 2009 - 2021 Michigan House Republicans. All Rights Reserved.
This site is protected by reCAPTCHA and the Google Privacy Policy and Terms of Service apply.