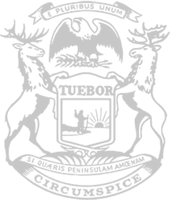 Rep. Hornberger condemns governor's veto of critical legislation allowing students to remain at ACE Academy
State Rep. Pamela Hornberger, of Chesterfield Township, released the following statement after Gov. Gretchen Whitmer vetoed her legislation that would have allowed students enrolled in Strict Discipline Academies (SDA) to continue their education:
"Strict Discipline Academies, like ACE Academy in Highland Park, give students who may otherwise be put in juvenile detention centers or jail the opportunity to thrive in school facilities. A technical quirk in state law prevents the school district of Highland Park from being the authorizer of this school. This is a power that nearly every other district in the state has and the Governor is showing that she doesn't trust Highland Park School Board to make the right choices for kids in their district.
"My bill would have presented a simple fix to a complex issue, but Governor Whitmer's veto of this crucial measure is insulting to the students and families who have used ACE as a way to remain close to home while getting back on track with the support they need to succeed. By vetoing this bill, the governor has turned a blind eye to the struggles students will inevitably face with no clear answer as to who will provide their education. There was no 'Plan B' for these kids and their families, who will face uncertainty about their education.
"The bottom line is that students who have been given second chances by the court system may very well end up in jail without the support of charter schools like ACE Academy. This is not a partisan issue, and the Governor has shown that despite years of Democrats saying districts should have more rights, she doesn't think they should.
"The governor has left us in a situation where we are unsure exactly what will happen to these children, and that is unacceptable. They do not deserve to be forgotten about and callously cast aside at the governor's whim. The Highland Park School District should absolutely be allowed to operate these academies and is currently well-equipped to do so. I strongly urge Governor Whitmer to evaluate all unintended consequences that may arise as a result of her direct action on this legislation."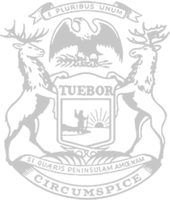 © 2009 - 2022 Michigan House Republicans. All Rights Reserved.
This site is protected by reCAPTCHA and the Google Privacy Policy and Terms of Service apply.