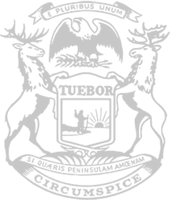 Rep. Bollin, House prioritize Michigan families as state budget process progresses
Bollin focused on responsible spending, preparing to cut taxes
State Rep. Ann Bollin and the Michigan House this week approved a state budget plan that prioritizes the needs of Michigan families while leaving room for $1 billion in tax relief to help relieve the pressure of skyrocketing inflation.
"The priorities of Michigan families are well reflected in this budget," said Bollin, of Brighton Township. "We're making significant investments in services like schools, law enforcement and local roads, while paying off long-term debt to free up resources for local governments and schools for years to come."
Highlights of the House's state budget plan include:
Tax relief: With inflation soaring, the House plan would leave room for $1 billion in annual tax relief starting in the upcoming fiscal year – significantly more than proposed by Gov. Whitmer. Her plan accounts for only about $369 million next budget year, and about $757 million once fully phased in through 2025. Whitmer has vetoed Republican plans to lower the income tax rate and suspend the gas tax, but efforts will continue to lower taxes immediately as part of the budget process.
Paying down debt and restoring the rainy-day fund: Escalating payments into public employee pension systems are eating away at the finances of schools and local governments. The House budget allocates more than $4 billion in additional one-time funding to offset debt in these systems, including $2.6 billion for the teachers' retirement system, $1.2 billion for local municipalities, and another $350 million for the Michigan State Police pension system.
The state would put more into savings – $100 million for the "rainy-day" fund and $674 million for the school aid stabilization fund – in case of an economic downturn. House Republicans have led efforts to restore the rainy-day fund, moving it above $1.4 billion.
Supporting students: A record-high school aid fund of nearly $20 billion includes a per-pupil foundation allowance of $9,000 per student. The House plan includes more than $500 million for teacher recruitment/retention, $300 million in school safety initiatives, an additional $210 million for special education cost reimbursements, and more resources for rural transportation. It also invests about $100 million in summer credit recovery programs and "learning pods" to help kids who have fallen behind academically.
"So many kids fell behind during the pandemic," Bollin said. "This funding will help parents pay for summer education services to help their kids catch up in the areas where they need help most."
Safer communities: In addition to the school safety investments, the budget includes more than $125 million for a variety of efforts to recruit and retain local public safety officers. It provides more than $100 million for law enforcement communication towers, and more resources for community policing initiatives.
Better roads: The House plan includes a Department of Transportation budget of nearly $6.8 billion, including an additional one-time investment of $750 million specifically for local roads – continuing efforts to improve roads without additional tax increases or increasing debt.
Family, maternal and mental health: An $85 million investment will construct a new facility at the Hawthorn Center in Northville. Bollin has long been an advocate of reconstructing the outdated and inadequate facility, which provides intensive inpatient psychiatric services to children and adolescents.
An investment of roughly $20 million would support the health of pregnant mothers and their babies – increasing access to prenatal and postnatal care, providing other vital services, and promoting adoption.
Bollin also noted the House plan is designed to prevent abortion providers from receiving state or federal funds. The House also sets aside $750,000 in case the Legislature must defend the constitutionality of state laws on its own. For example, the Legislature may have to defend Michigan's abortion law if the U.S. Supreme Court issues a ruling that overturns Roe v. Wade and Attorney General Dana Nessel follows through on her pledge not to defend that state law.
Election integrity: Bollin successfully fought to amend the budget to commit additional state resources to election security. A new $10 million fund will help local clerks replace outdated election equipment. Another $10 million will be available to help audit voter rolls, train election staff, and make other investments in election security.
"State and local governments have a responsibility to fund our elections," Bollin said. "Relying on outside groups to fund them is inappropriate, which is why local governments that accept these grants are prohibited from accepting donations from third parties related to election operations."
The governor previously vetoed legislation backed by Bollin that would have prohibited the use of third-party money for elections.
###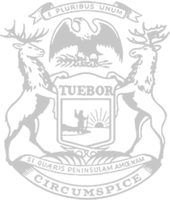 © 2009 - 2022 Michigan House Republicans. All Rights Reserved.
This site is protected by reCAPTCHA and the Google Privacy Policy and Terms of Service apply.