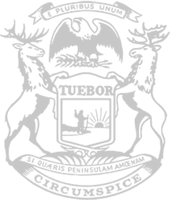 House committee advances Hornberger's legislation prohibiting sanctuary cities in Michigan
The House Military, Veterans and Homeland Security Committee has advanced state Rep. Pamela Hornberger's plan prohibiting local governments from enacting or enforcing policies that prevent local officials and police from communicating with federal officials regarding a person's immigration status.
Sanctuary cities refer to municipalities that have passed an ordinance, policy or rule limiting law enforcement action against an individual based on their citizenship status alone or the sharing of immigration status with ICE.
According to data from Pew Research Center, Michigan had approximately 140,000 unauthorized immigrants in 2014. Ann Arbor, Detroit and Ypsilanti have passed ordinances and publicly touted their policies providing safe havens for persons with illegal immigration status.
"Police officers should not be forced to completely ignore the immigration status of individuals in their normal law enforcement routine, and this bill is a means to prohibit such," said Hornberger, of Chesterfield Township. "Sanctuary cities pose a threat to public safety by significantly interfering with the Department of Homeland Security's ability to enforce federal immigration laws properly, and offend the constitutional notion that properly enacted federal laws are supreme to conflicting local laws."
Hornberger's legislation would create the Local Government Sanctuary Policy Prohibition Act and the County Law Enforcement Protection Act, respectively, to prohibit and penalize sanctuary policies at the local unit of government or county level and allow an individual to file an action in circuit court or a complaint with the Attorney General against a locality that violates the new acts.
Ohio, Iowa, Idaho, Texas, Tennessee, Florida and Pennsylvania have introduced similar language that would, to varying degrees, prohibit local ordinances that require police officers to refuse to cooperate with federal officers regarding an individual's immigration status.
The bill now moves to considered by the full House of Representatives.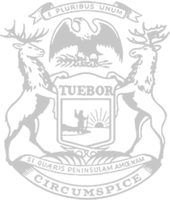 © 2009 - 2022 Michigan House Republicans. All Rights Reserved.
This site is protected by reCAPTCHA and the Google Privacy Policy and Terms of Service apply.