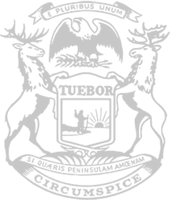 State Rep. Mark Tisdel of Rochester Hills speaks in support of his House Resolution 157 on Tuesday, Nov. 9. The resolution called on Congress to preserve Social Security and Medicare.
House approves Rep. Tisdel plan urging federal action to protect Social Security, Medicare
State Rep. Mark Tisdel today led the Michigan House of Representatives in approving his resolution urging Congress to preserve and protect the Social Security and Medicare trust funds.
"Social Security and Medicare are not in good shape," said Tisdel, of Rochester Hills. "The programs have been on the path to insolvency for some time, and declining payroll taxes due to the COVID-19 pandemic only exacerbated the problem. The poor financial health of the Social Security and Medicare trust funds should be no surprise to members of Congress. They must act quickly and comprehensively to protect income and health care for Michigan residents."
While calling for congressional action to mitigate depletion of the funds, Tisdel's House Resolution 157 highlights the broad positive impact of Social Security and Medicare. It notes that more than 65 million people nationwide receive Social Security benefits, and that in 2020, an estimated 21.7 million people relied on the income to stay out of poverty. The resolution also states that Medicare pays health care costs for an average of more than 57 million people each year.
Projections by the federal government indicate that a major Social Security trust fund may have its reserves depleted by 2033, and the Medicare trust fund covering Medicare Part A could be depleted as soon as 2026.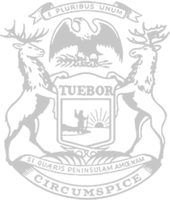 © 2009 - 2022 Michigan House Republicans. All Rights Reserved.
This site is protected by reCAPTCHA and the Google Privacy Policy and Terms of Service apply.