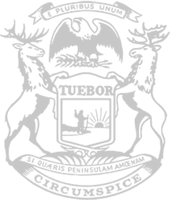 House approves Rep. Tisdel plan to simplify tax collection on heavy rental equipment
RELEASE
|
November 10, 2021
State Rep. Mark Tisdel and the Michigan House of Representatives today approved Tisdel's bipartisan plan to replace personal property taxes (PPT) on rented heavy equipment with a tax that will simplify the collection process for businesses and local governments.
Under current law, PPT on heavy equipment rentals are assessed at the end of the year based on where the equipment is located, meaning local assessors must determine what equipment is presently stored in their jurisdictions.
"Simplifying taxes for rented heavy equipment like backhoes, excavators and forklifts will help renters, businesses and local officials," said Tisdel, of Rochester Hills. "Our bipartisan plan removes a substantial administrative burden for local tax collectors and taxpayers. It is the result of several years of collaboration between industry leaders and state and local officials to make collection more efficient without reducing local revenue or increasing the tax burden on consumers and businesses."
Along with state Rep. Jim Ellison, Tisdel introduced House Bills 4833 and 4834. The legislation would exempt rented heavy equipment from PPT. The exemption would apply to mobile construction, earthmoving or industrial equipment that is rented to customers, excluding equipment designed specifically for the oil and gas exploration, mining, and forestry industries. Exempted equipment would instead be subject to a 2% state tax on each rental transaction, which would then be distributed to local governments. To ensure the tax is a fair substitute for both local governments and businesses, the department would compare the amounts of the new tax and PPT for a period of three years.
Tisdel thanked Ellison and state Rep. Julie Calley, the chair of the House Committee on Local Government and Municipal Finance, for their collaboration on the plan.
"Rep. Ellison was a vital partner on this legislation, and Chair Calley was instrumental in helping us hone this plan and move it through the legislative process," Tisdel said. "I am grateful for both their efforts to improve the system for local governments and businesses across Michigan."
The bills now advance to the Senate for consideration.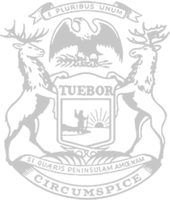 © 2009 - 2022 Michigan House Republicans. All Rights Reserved.
This site is protected by reCAPTCHA and the Google Privacy Policy and Terms of Service apply.